Oh no – you missed our most recent events!  
Bookmark this page for easy access to future scheduled events.
Please join our LinkedIn discussions where there are always chapter updates, newsworthy HR posts, and a community of AU FSBT students, faculty and other contributors to keep you informed and engaged.
Plan Ahead:  2019 SHRM Annual Conference & Exposition
June 23-26, 2019
Las Vegas Convention Center 
For more information, go to https://annual.shrm.org/about
Change Management
The session was recorded on 4/18/19 and available for on-demand viewing on the events page of the AU FSBT SHRM Chapter website.
Description: In this webinar, Dr. MeLisa Rogers introduced new approaches and models proven to help HR professionals to effectively focus on the basic needs of today's workforce to successfully identify and manage change. She presented and discussed the application and use of change models in the workplace. Interventions and activities were identified that can be utilized to effectively manage change. There was a discussion as to how to effectively lead a change effort to improve performance using contemporary Organizational Development techniques.
Building Your Competencies in Human Resources Management
Join Zoom Meeting: https://bridgepointeducation.zoom.us/j/163074239    To join LIVE, please use this link.When: 2/15/19 at 12:00 PST/1:00 MST/2:00 CST/3:00 EST
The session will be recorded and available for on-demand viewing on the events page of the AU FSBT SHRM Chapter website.
Presenter: John Hawk will provide an overview of these 9 HR competencies and his perspective on the critical behaviors and knowledge necessary to be successful in business and HR today.
Description: The SHRM Competency Model identifies what it takes to be a successful HR professional – across all career levels, job roles, and job functions. SHRM worked with HR professionals around the globe to create the model, which:
Defines the competencies and knowledge necessary for effective practice as an HR professional.
Supports HR practitioners in their career and professional development.
Helps organizations build approaches to identify and cultivate high-quality HR leaders, individual contributors, and teams.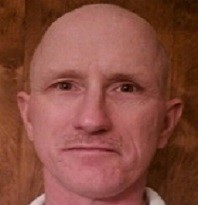 Guest Presenter Profile: John Hawk is a Staff Sergeant and Petroleum Supply Specialist instructor at the Petroleum & Water Department at Fort Lee, Virginia. He earned an Associate of Arts in General Studies from Central Texas College; a Bachelor of Arts in Operations Management & Analysis from Ashford University; and is a recent graduate of the Master of Arts in Organizational Management degree program, with specializations in Human Resource Management and Supply Chain Management. John also served as the 2018 AU FSBT SHRM Chapter Vice President and is currently a doctoral learner working toward a Ph.D. in Organizational Leadership and Development with a specialization in Organizational Diversity.
Learn More About SHRM Competencies
Developing a Career as a Veteran in Human Resources Management
When: Tuesday, November 13th 11:45 AM-12:15 PM PST
Webinar Log in: https://zoom.us/j/438832567 (Links to an external site.)
Register Here: Registration Required
https://bridgepointeducation.zoom.us/meeting/register/3b15619d44f105697c24e00bf0acd2b8 (Links to an external site.)
Presenter:
Dr. Katie Thiry, Program Chair Human Resources Management (Moderator);
Phillip Dana, Vice President Talent Acquisition, HR Ops & Total Rewards;
Christina Matos, Director of HR Shared Services
This session is moderated by Dr. Katie Thiry, Program Chair Human Resources Management, and consists of a panel of HR experts sharing their experiences transitioning from the military to a career in HR. This panel discussion is hosted on the Ashford Teaching & Learning Conference (TLC) platform which brings together faculty, staff, students, and researchers in a collaborative environment to present and discuss the issues related to the online environment.
https://www.ashfordtlc.com/developing-a-career-as-a-veteran (Links to an external site.)
Interview Ideas to Get the Job of Your Dreams
When: Friday, November 9, 2018 @ 12pm PST/2pm CST/3pm EST
Webinar Log in: https://bridgepointeducation.zoom.us/j/631131919 (Links to an external site.)
Telephone numbers: 1- 669-900-6833 / 1-646-558-8656
Meeting ID: 631 131 919
Presenter:  Lori Kleiman, HRTopics
In this webinar, HR expert Lori Kleiman will be providing interview tips. Learn about the various styles of interviews and questions that are most common today. The goal is to get you ready for your next interview – and teach you some options to use in your current job as well!
Professional Branding on LinkedIn, Part 2 of a 3-part Series
Date:  7/20/18
Presenter:  Joey Price
Description: In this presentation, special guest, Joey Price, will be reviewing strategies on using LinkedIn and job searching. Joey is a recent SHRM Top 30 Under 30 award winner, one of Forbes Magazine's Kevin Kruse's Top 100 Employee Engagement Experts in the World, and frequently cited HR and Startup Thought Leader in publications such as Forbes, HR Magazine, Inc., Businessweek, AMEX Open Forum, Money Magazine, and more.
An Online Learning Success Story: Journey to becoming Chief of Staff
Date:  1/19/2018
Description: In this webinar, Gerri Wilson, Chief of Staff at Perkins Management Services, and former AU FSBT SHRM Chapter Vice President, will discuss how earning her degree at Ashford University was the driving force behind an executive level promotion at her place of employment. Gerri joined the Perkins Management Services Company in 2012 as a Regional Manager and was later promoted to Controller in 2015. She has been in her current role of Chief of Staff (a position that was created for her) since June 2017 and is the executive in charge of corporate operations.
Evolving Culture Through Dramatic Change
Date:  9/8/2017
Description: In this presentation, Tameka Reese, Senior Director, People & Culture at Renovate America, discussed how to positively impact culture while changes are happening in the workplace. Tameka Reese is the Senior Director of People and Culture (HR) for Renovate America. She is responsible for Renovate America's people strategies and talent development. Reese joined Renovate America in February 2016 from Niagra Bottling where she was the Senior Leader of HR and Learning Development since 2011. She holds a bachelor's and Master's Degree in Business Management with an emphasis in human resources management from the University of Phoenix.
Advancing your HR Education through Competency-Based learning programs
Date:  8/11/2017
Description: Lindsay Northon, MA, SHRM-SCP, HR competencies specialist and Nancy Woolever, MAIS, SHRM-SCP, director of exam development at SHRM presented information about HR competencies in general, the migration of HR education toward competency-based education, and the impact of the latest changes in the revalidation research on how universities teach HR at either the undergraduate or graduate level. The Society for Human Resource Management (SHRM) developed and first introduced its HR Competency Model in 2012. Since then, many universities, including Ashford University, have integrated the teaching of competencies into HR curriculum at the undergraduate and graduate level. SHRM's last revalidation of its HR Curriculum Guidebook and Templates for Undergraduate and Graduate Degree Program Education focused on providing an even more integrated approach to HR education than had previously existed. They will finish by providing information about new student eligibility guidelines for taking the SHRM-CP certification exam in the final year of study. This new program debuts with the winter 2017 certification test window and is available due to the alignment of Ashford's BAHRM and MHRM degree programs with SHRM's HR curriculum standards.
Advance your Career with Ashford's "My Career" Services Platform
Date:  7/7/17
Description: In this webinar, special guest, Rebecca Davis, Career Services and Employer Outreach Specialist for Ashford University introduced Ashford's new "My Career" Platform and showcased the new and improved resources offered.
The Value of HR Certification
Date:  6/9/17
Description: There is a significant focus on HR practitioners obtaining certifications and degrees; but navigating through credentialing options can be daunting. AU FSBT SHRM Chapter guest speakers, Mike Letizia and Sheila Morris, of the Society for Human Resource Management (SHRM) have offered to be a resource for you (contact information below) and in this webinar discussed the value of HR certification  and provided information about SHRM-CP and SHRM-SCP certification requirements.
Mike Letizia, SHRM-SCP
(209) 608-6712
mike@letiziahrsolutions.com
Sheila Morris, SHRM-SCP
(951) 333-1399
sheilaem@uci.edu
SHRM Chapter Student Leaders' Presentations at the Forbes School of Business & Technology Faculty Meet & Greet – 2017 Commencement Celebration
Date:  5/20/17
Description: AU FSBT SHRM Chapter President and Vice President, Myke McCune and Gerri Wilson, discuss faculty and student engagement and address Forbes School of Business & Technology Faculty at the Spring 2017 Meet & Greet.
National and Chapter Membership Benefits
Date:  4/17/17
Description: In this presentation, Dr. Katie Thiry, Faculty Advisor for the AU FSBT SHRM Chapter will introduce benefits of membership to SHRM and the Ashford University Forbes School of Business & Technology SHRM Chapter.
How Extra-Curricular Activities Lead to Professionally Relevant Experience
Date:  4/21/17
Description: In this presentation, Ben Gothia, Student Development & Engagement Specialist at Ashford University discussed how participation in extracurricular activities can facilitate professionally relevant experience to support students' career goals. SHRM Chapter officers, Myke McCune (President), Gerri Wilson (Vice President), and Tanisha Neal (Secretary) highlighted the positive personal and professional impact of extracurricular involvement. This session is relevant to students and faculty. Students gain insight on how to seek out and leverage extracurricular experiences. Faculty learn from current students how to engage online learners in developmental activities outside of the classroom.
AU FSBT SHRM Chapter Welcome Presentation
Date:  2/4/17
Description: In this presentation, you will be introduced to student chapter leaders and faculty chapter advisors, how to navigate our web page, and locate member communication channels.
Becoming a Recruiter: Trade Secrets of a Master Headhunter
Date:  3/3/17
Description: In this presentation, special guest, Renee Frey, provides a behind the scenes view of a career in recruiting. She highlights lessons learned in her professional career, and shares a day in the life of a professional recruiter. Located in Hudson, Wisconsin, Renee is the President of TalentQ, Inc., www.TalentQ.net an executive recruiting firm that places talented candidates nationwide. Stay for the engaging Q&A at the conclusion of this session!